Let us look at the Oracle Cloud Console in this post. Go to https://cloud.oracle.com/en_US/tryit and sign up for the Free Oracle Cloud Promotion. Please note you will need to add your credit card number but it will not be charged.  There is no charge unless you choose to "Upgrade to Paid" from "My Services" console page.
Once your trial account is created you will become a tenant in Oracle Cloud Infrastructure. Oracle will send you a Welcome email which will have userid/password detailed to login to your "tenancy".
Oracle Cloud Infrastructure supports the latest desktop versions of Google Chrome, Microsoft Edge, Internet Explorer 11, Safari, Firefox, and Firefox ESR. Note that private browsing mode is not supported for Firefox, Internet Explorer, or Edge. Mobile browsers are not supported.
Below is the login link that I have received. As you can see tenant name I have chosen is "bgogia".
https://console.us-ashburn-1.oraclecloud.com/a/db/systems?tenant=bgogia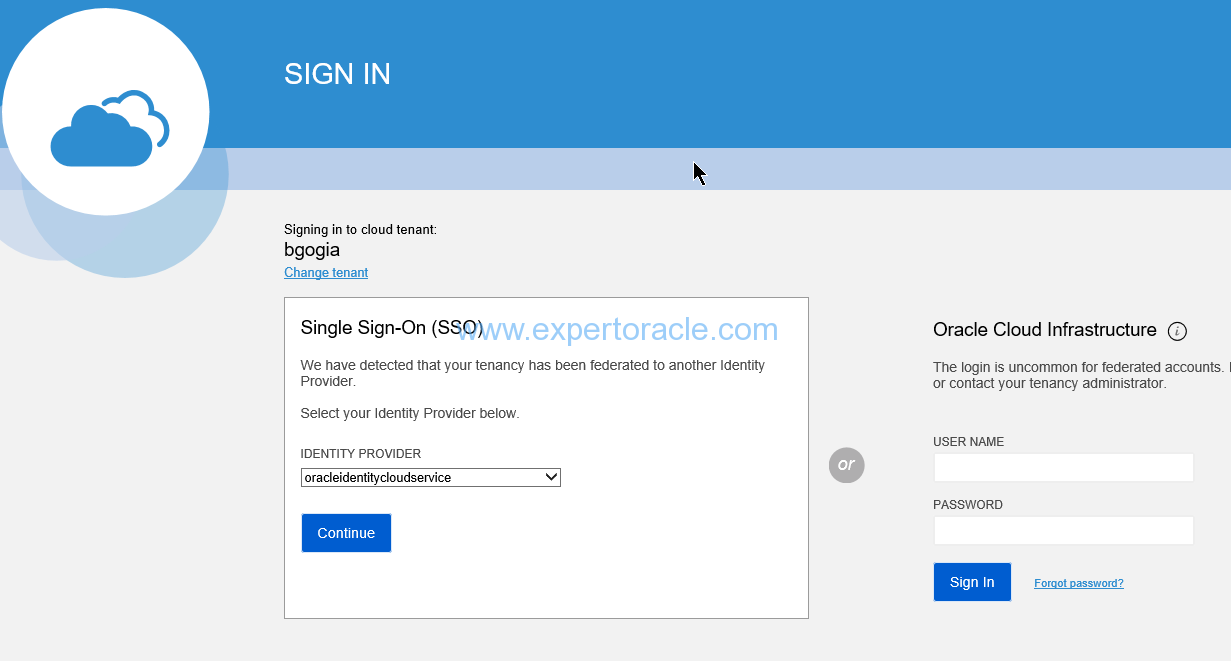 After entering my username and password the next screen that comes up is below:

Since my account is new so I have only one root compartment yet. In next post we will understand more about compartments.
My region is us-ashburn-1. there are three availability domain US-ASHBURN-AD-1, US-ASHBURN-AD-2 and US-ASHBURN-AD-3 for this region. If I click on "Manage regions" I will get below screen: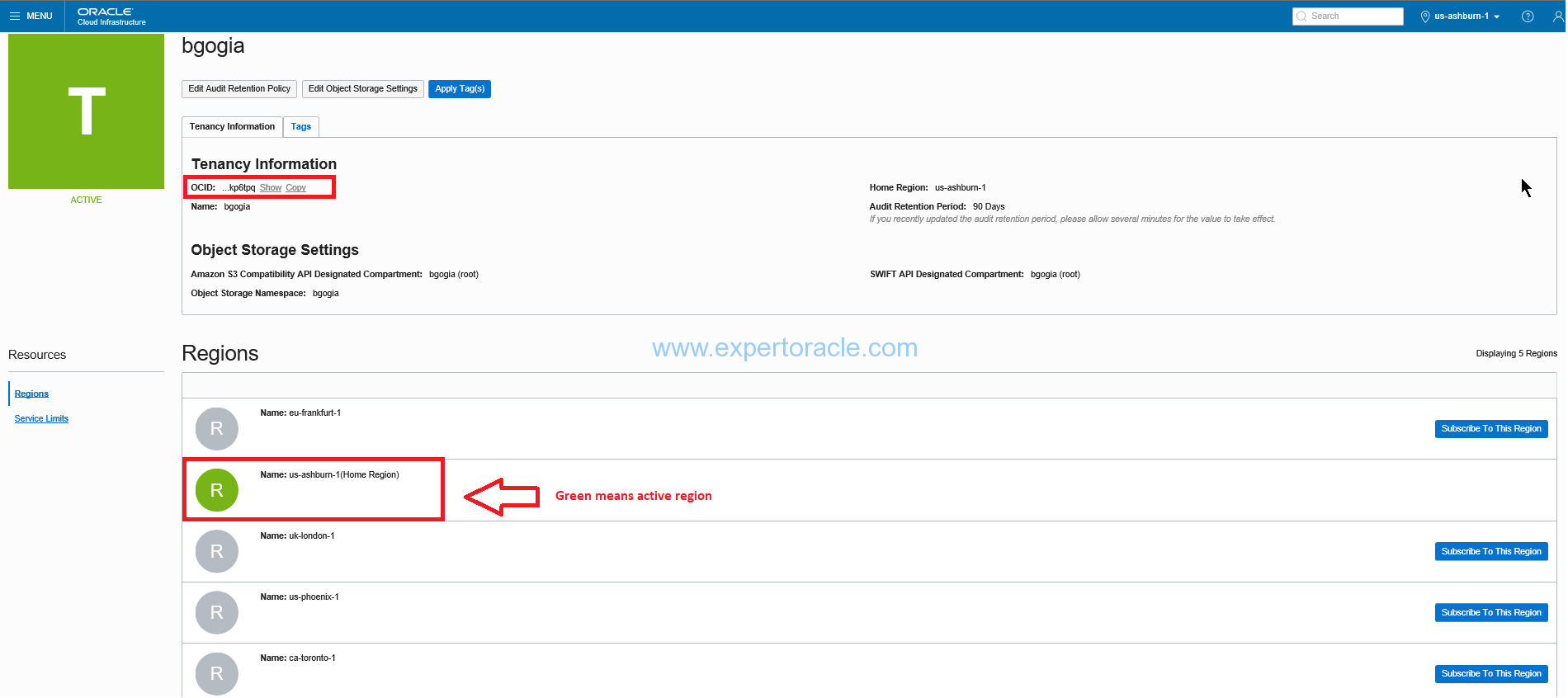 In above screen as you can see us-ashburn-1 is my active region. I have the option to subscribe to other regions too.
As we discussed in the previous post that every Cloud resource has ORACLE CLOUD IDENTIFIER (OCID) linked to it. We can see that my tenancy has an OCID linked to it.
If I click on "Service Limit" then it will show me various service limits for my Region and availability zones.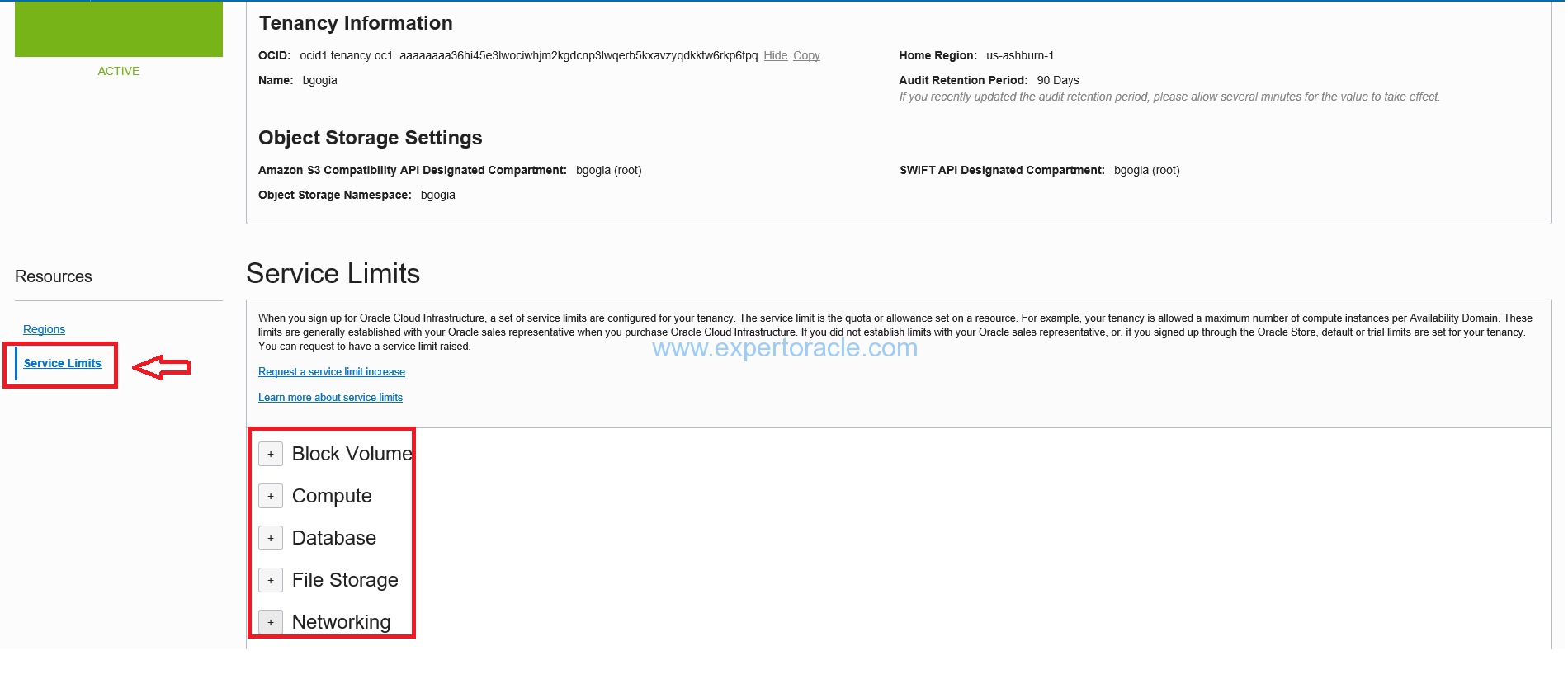 On upper right corner, Oracle has provided the links for documentation and Support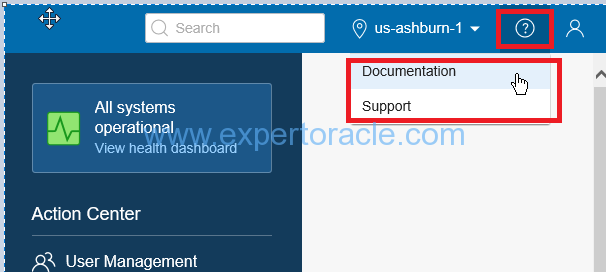 On extreme upper right corner, you have user profile section which shows your tenancy details and also options to change your user setting.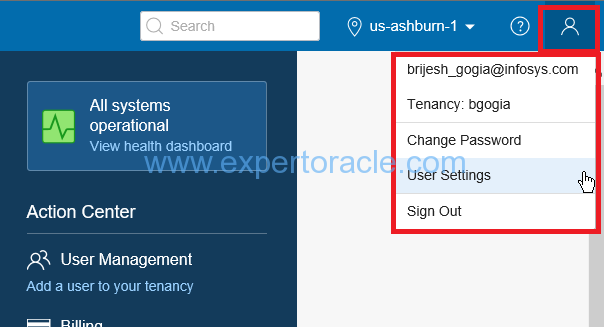 Clicking on Menu on the upper left corner opens up the main menu where links to all available Oracle Cloud services are listed.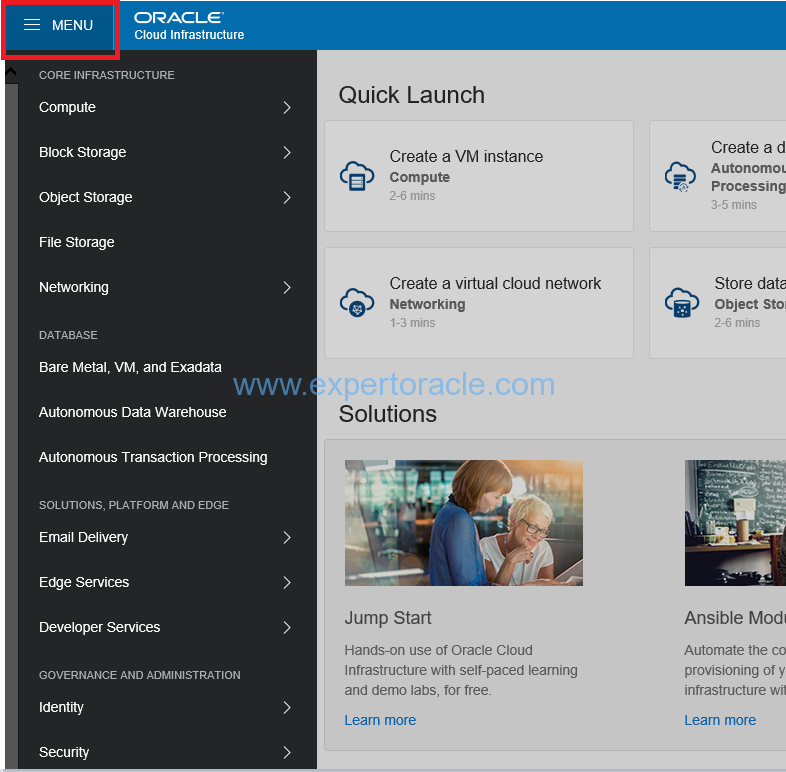 From upper-right corner you can sign out of Oracle cloud services.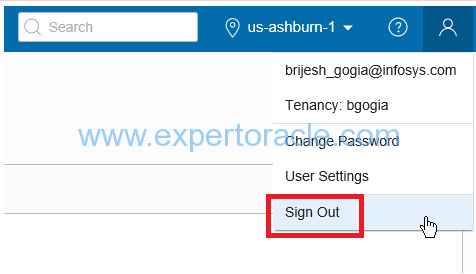 This was just very brief overview of Oracle Cloud Console. In coming posts we will discuss and show more of the Oracle Cloud Services.
[Post Views: 53]
I'm an experienced Oracle Applications DBA with more than a decade of full-time DBA experience. I have gained a wide knowledge of the Oracle software stack and have worked on several big projects for multi-national companies. I enjoy working with the leading-edge technology and have passion for database performance and stability. Thankfully my work allows me time for researching new technologies (and to write about them).
You can connect with me on
LinkedIn.
Latest posts by Brijesh Gogia (see all)