Sometimes while using IE8 Browser you may get the below error instead of the login page
 'Unable To Authenticate Session"
You may see such issue on IE9 also.
Possible Solution 1 : One solution which is documented in the Oracle note id can help ( R12: Using IE8 to access two EBS Instances runs in error "Unable To Authenticate Session" [ID 1098563.1])
According to it , the  new 'Session Merging' feature within IE8 and IE9 is creating the issue and can be easily tackled by adding                   -noframemerging parameter.
Right click on your IE icon and add -noframemerging to the end of the link in the Target field e.g."C:\Program Files\Internet Explorer\iexplore.exe" -noframemerging (shown below)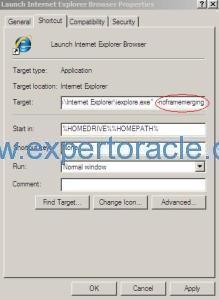 Possible Solution 2 : Clearing the Cache helped me many times in getting through these errors while working on EBS with  IE browsers.
A) Go to Tools >Internet Options > Click on delete browsing Cache (shown below)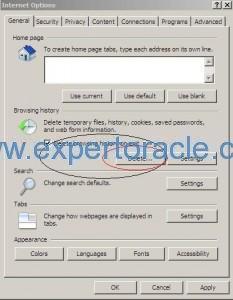 B) Go to Start > Control Panel > Java >  Settings > Delete temp files > OK (shown below)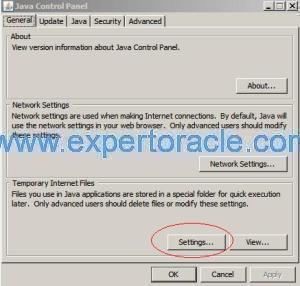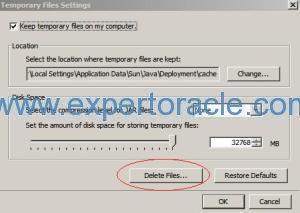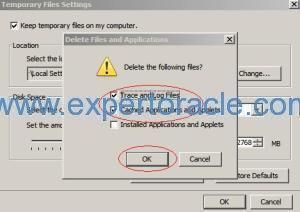 After clearing the cache, Close the browser, start again and try opening the EBS link. [ POST VIEWS : 8094 ]
Download as PDF